Community Childcare Subvention (CCS & CCSP) Programme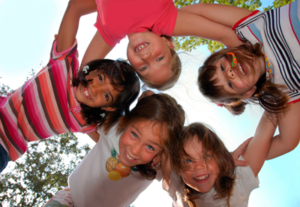 The CCS is offered by community not for profit childcare services and provides quality childcare at reduced rates to eligible parents. As of Spring 2016 private providers can also join this programme – the CCSP strand.
Parents receive reductions on the full price fee depending on what band of eligibility they fall into. Generally speaking if you have a medical card / GP visit card (over 6+ yrs) and a qualifying payment e.g. One Parent Family payment, Family Income Supplement you may qualify for a Band A reduction. If you have e.g. a medical card and no other qualifying payment you may receive a Band B rate of Reduction. Terms and conditions apply.
Weekly Reduction Amounts
| | | | | |
| --- | --- | --- | --- | --- |
| Subvention Rates | Hours | Band A | Band AJ | Band B |
| Full Time Service: | 5hrs+ | €95 | €50 | €50 |
| Part Time Service: | 3hrs 30mins – 5hrs | €47.50 | €47.50 | €25 |
| Sessional Service: | Less than 3hrs 30mins | €31.35 | €31.35 | €17 |
Example of CCS & CCSP Eligibility Criteria
    Band A (with medical card)
Band AJ   (with medical card)                   
                                     Band B            

     

One Parent Family Payment
Widows/Widowers Pension
Farm Assist
State Pension
Blind Pension
Guardian's Payment
Illness/Injury Benefit***
Disability Allowance
Carer's Benefit/ Allowance
Back to Work Enterprise/Education Allowance
Community Employment / Rural Social Scheme
Domiciliary Care Allowance
Family Income Supplement (FIS)

Job Seekers Benefit/ Allowance

Supplementary Welfare Allowance**

Part-time Job Incentive Scheme

GP Visit Card(over 6yr+ only)

Parents who are in receipt of Social Welfare payments listed under Band A/AJ but have no medical card

Parents who no longer qualify for Band A/AJ this year but who were verified as being on Band A/AJ at the end of theprevious school year

Official Tusla Referrals (no medical card required)

HSE Public Health Nurse referrals (no medical card required)
A list of services particpating in the CCS & CCSP in Dún Laoghaire Rathdown can be viewed here.