Child Protection
The National Child Safeguarding Programme; Early Learning and Care
The National Child Safeguarding Programme; Early Learning and Care is the only Tusla approved, Early Learning and Care sector specific Child Safeguarding training programme. 
We are delighted to share the updated Child Safeguarding Statement Template and accompanying Information Sheet for Early Learning and Care services.  This resource has been developed in conjunction with the Tusla Child Safeguarding Statement Compliance Unit and will help services to develop a strong, robust Child Safeguarding Statement that is individual and unique to their service.  The template and accompanying information sheet outlines the exact steps that services are required to follow to develop their Child Safeguarding Statement.
A Child Safeguarding Statement is a written statement that specifies the service being provided and the principles and procedures to be observed in order to ensure, as far as practicable, that a child availing of the service is safe from harm.  Upon completion, the Child Safeguarding Statement must be shared with all staff members, displayed in a prominent place in the service and made available to parents and guardians, Tusla and members of the public upon request.
Further information can be found here https://www.tusla.ie/children-first/organisations/what-is-a-child-safeguarding-statement/
1. MANDATED REPORTING
Mandated Reporting was put in place on December 11th, 201
 Here are some resources that may be of use to you and your staff
E-Learning: Introduction to Children First. Everyone in the sector including all owners, boards of management and early years staff are being asked to complete this online course which provides introductory information on child protection and mandated reporting.
This short video that introduces the e-learning module is Facebook/Twitter friendly. The video can be found here: https://youtu.be/HjitN5EWQvo. It covers what is in the module.
The E-learning course can be accessed through either of these links : http://www.tusla.ie/children-first/children-first-e-learning-programme.
Always Children First Child Protection Training: A note on child protection training. The e-learning module is an introductory course on child protection and includes information on mandated reporting. In addition to this early years services will continue to be offered child protection training through the Childcare Committees – Always Children First is currently unavailable due to the Pandemic and Public Health Guidelines. We will notify providers as soon as this training is available..
2.Garda Vetting
There is a current requirement under the Childcare (Pre-School Services) (No 2) Regulations 2006 and succeeding Childcare Act 1991 (Early Years Services) Regulations 2016 to ensure appropriate vetting of all students, staff and volunteers who have access to a child.  Alongside this, the National Vetting Bureau (Children and Vulnerable Persons) Acts 2012 to 2016, which commenced April 29th 2016, also provides a legislative basis for the mandatory vetting of any person whose work consists of having contact or access to children or vulnerable people.
The Garda Vetting Unit is now known as the National Vetting Bureau (NVB). An online e-vetting service will aslo commence shortly. Information on the National Vetting Bureau can be accessed here: https://vetting.garda.ie
Please contact the relevant organisations who are registered with the National Vetting Bureau for details on this process:
For all registered members of Early Childhood Ireland:
Early Childhood Ireland, Hainault House, Belgard Square Tallaght D24
T: 01 4057100  ¦ E: info@earlychildhoodireland.ie ¦ Website
For all other early years services:
Barnardos' Vetting Service, Blackmore House, Meade Street, Cork
T: 021 4547060 ¦ E: vetting@barnardos.ie ¦ Website
3. Child Protection Training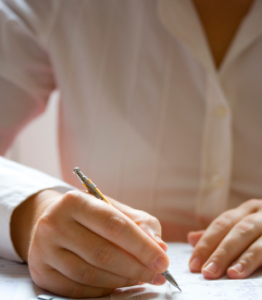 Since 2014 the TUSLA 'Always Children First Child Safeguarding Awareness Training for Organisations – Foundation Level'  has replaced the previous 'Keeping Safe' child protection course for the early years sector.The new course is delivered by Childcare Committees and a number of Voluntary Childcare Organisations. This is the offical training course for the early years sector. 
The is the first level of child protection training to be offered by TUSLA.
Over the next three years training will be offered to all early years workers (including childminders).
A small charge will apply to cover venue costs.
Training for Designated Liaison Persons will be rolled out at a later stage.
A Certificate of Attendance will be given on course completition.
Courses are delivered regularly in Dún Laghaire Rathdown; they are currently unavailable due to the PAndemic and Public Health Restrictions.
Child Protection Information for Parents
For more information please see the Tusla website