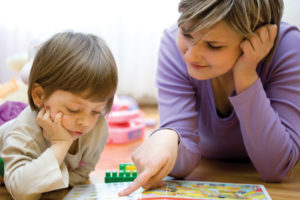 What is Childminding?
A childminder is a person who single-handedly cares for a small group of children in the childminders own home.  The hours can be either full or part time with childminders and parents negotiating their own terms and conditions. Childminding offers:
A home from home environment for the child.
Flexible arrangements can suit the needs of both the parent and childminder.
The childminder has the opportunity to work from home.
The child can gain the benefits of a mixed group setting in the childminders home.
Good quality childcare offered by childminders is considered to be one of the best options to avail of when choosing childcare.
Download Childminding: A Parents Guide
Legislation
Certain categories of childminders come under the Child Care Act (Early Years Services) 2016 Regulations and are legally obliged to notify Tusla that they are providing a childminding service.
The following childminders are exempt from the Child Care  Regulations 2016:
–          Childminders who care for children they are related to
–          Childminders who care for no more than three pre-school children of different families
In order to determine quality and best practice, parents should request that all childminders are Garda Vetted, have policies and procedures in place in relation to health and safety for their service and have references available for verification.