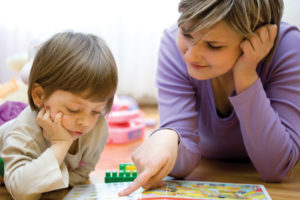 What is Childminding?
A childminder is a person who single-handedly cares for a small group of children in the childminders own home.  The hours can be either full or part time with childminders and parents negotiating their own terms and conditions. Childminding offers:
A home from home environment for the child.
Flexible arrangements can suit the needs of both the parent and childminder.
The childminder has the opportunity to work from home.
The child can gain the benefits of a mixed group setting in the childminders home.
Good quality childcare offered by childminders is considered to be one of the best options to avail of when choosing childcare.
Download Childminding: A Parents Guide
Legislation
Certain categories of childminders come under the Child Care Act (Early Years Services) 2016 Regulations and are legally obliged to notify Tusla that they are providing a childminding service.
The following childminders are exempt from the Child Care  Regulations 2016:
–          Childminders who care for children they are related to
–          Childminders who care for no more than three pre-school children of different families
Grants available
CHILDMINDING DEVELOPMENT GRANT 2020
Applications for the Childminding Development Grant 2020 are now open. This year, it will run alongside the Childminding Re-Opening Grant.
A Childminder can apply for both the Childminding Re-Opening Grant and the Childminder Development Grant.
The Childminders Development Grant is designed to assist Childminders, already providing a childminding service in their own homes, to enhance safety/quality in the service through the purchase of small capital items, equipment, toys or minor adaptation costs.  It may also give financial assistance to new or prospective Childminders with their initial set up costs.
All applicants must be committed to maintaining/improving the quality of their childminding service.
What funding is available under the Childminder Development Grant?
The maximum grant available to a Childminder, who fully meets the criteria of the scheme, is 90% of total receipted eligible childcare expenditure, subject to a maximum grant of €1,000.
Who is eligible to apply for funding?
| | |
| --- | --- |
| | Childminders must provide evidence of appropriate insurance (must show valid insurance period),  |
| | Must provide evidence of Tusla Children First E-Learning programme |
| | Childminders will be required to operate as a Childminder for a minimum of two years following receipt of the grant. |
For more information and full application details please contact Susan Walsh at susan@dlrchildcare.ie
Please note, the closing date for receipt of applications for the CMDO is Thursday 7th August at 5pm
In order to determine quality and best practice, parents should request that all childminders are Garda Vetted, have policies and procedures in place in relation to health and safety for their service and have references available for verification.
Re-opening Childminding Grant
An individual once-off Childminding grant of €1000 per Childminder will be made
available to assist with the additional costs of re-opening.The purpose of the Childminding Re-opening Grant is to support childminders who had to close as a direct result of the government restrictions imposed due to the COVID-19 pandemic.
Time Frame – Payments will commence on 26 June 2020.
The application process willopen on 19 June 2020 and close on 28 August 2020.
Applicants will be required to complete their modifications/adaptations or have purchased their equipment between 13 March 2020
and 16 October 2020.  Please see below Application form and Guidelines for applying for Grant.
Application Guidelines:
https://first5.gov.ie/userfiles/files/download/9c04eea335e22a94.pdf
Application form:
https://first5.gov.ie/userfiles/files/download/a34c5b6264d34054.pdf