School Age Childcare
Childcare services for school-age children must now register with Tusla, the Child and Family Agency. School-age childcare services have not, to date, been subject to registration, so this is a significant step forward in ensuring quality school-age childcare.
Services must register their service if their primary purpose is to care for children where their parents are unavailable.
Services that provide childcare for school-age children only must apply for registration by 18 May 2019 and are encouraged to start this process straightaway.
School-age services that are already registered with Tusla as pre-school services must apply for registration by 18 August 2019.
New services must apply for registration at least 3 months before opening.
School-Age Childcare services that are registered will also be eligible to apply to participate in the forthcoming National Childcare Scheme.
What is the National Childcare Scheme?
The National Childcare Scheme is a pathway to truly accessible, affordable, quality childcare. From October 2019 it will replace all previous targeted childcare programmes with a single, streamlined and user-friendly Scheme to help parents meet the cost of quality childcare.
Supports are available for families with children aged between 24 weeks and 15 years who are attending any participating Tusla registered childcare service, including any Tusla registered childminder.
For further information relating to the National Childcare Scheme please visit https://ncs.gov.ie/parent
Choosing an Early Years Service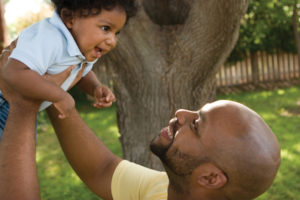 Choosing a quality early education and care service for your child is an important and often difficult process for parents. Many parents are unsure what to look out for to ensure they are choosing a quality early years service. The following guides will assist you in making your decision and provide you with the information you require to make an informed decision. It is important to consider the type of childcare you require, the curriculum on offer and the fees charged. Every childcare service in Ireland  must be registered with Tusla, the Child and Family Agency. Tusla regularly inspect Early Years Services and publish the inspection report. You can also view a service's latest Tusla Inspection Report via this link.
CHILDMINDERS
This type of care is by those who care for children in the minders own home.  Only those who care for four or more unrelated pre-school children are subject to the requirements of the Child Care Act (Early Years Services) Regulations 2016.  Childminders who care for 3 children or less have no requirements in relation to minimum quality standards. It is advised that parent should request that all childminders are Garda Vetted, have polices and procedures in place in relation to health and safety for their service and have references available for verification.
AFTERSCHOOL CARE
Age range 6 – 12 years. An out of school service is provided and takes responsibility for children when they are not in the school setting i.e. before school, after school and during school holidays. Out of school services should operate on the basis of an agreement between parents/carers and staff with on-going structured links with local schools.
Choosing afterschool care guide