Choosing an Early Years Service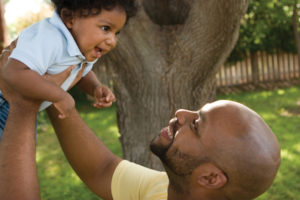 Choosing a good quality early years service for your child is very important for child's early learning and development. Many parents are unsure what to look out for to ensure they are choosing a quality early years servcie. The following guides will assist you in making your decision. You can also view a service's latest HSE Inspection Report via the following link.
Further Information
Types of Childcare
There are a variety of options available when it comes to arranging childcare for your children. What suits you best depends on practical issues such as the hours that you work or study, where you live and the availability of places, as well as any personal preferences you may have for choosing a home or center-based environment for your child. When choosing childcare it is important to take an honest look at what is best for your child's personality and your parenting style.
FULL DAY CARE
Over 5 hours, age range 0-6 years. Services covered under this definition are those offering a structured full day service for children which may include a part-time service and a sessional service also.
PART-TIME CARE
Up to 5 hours, age range 0-6 years. Services covered under this definition may include a sessional pre-school service for pre-school children not attending the part-time day care service. The service must provide the same physical environment including rest, play and sanitary facilities as for full day services.
SESSIONAL CARE *
Up to 3.5 hours, age range 2 years 10 months – 6 years. Services covered by this definition may include pre-schools, playgroups, montessori pre-schools, naoínraí.
PARENT & TODDLER **
One morning per week, age range between 0 – 2.5 years. A Parent & Toddler Group is a local support group where parents and carers can meet to compare notes and develop friendships in a safe and friendly environment while their children play and socialise together. In a Parent & Toddler Group, each parent or carer is responsible for their own children at all times. The age of children would range from 0 to 2.5 years.
DROP-IN *
Up to 2 hours. Services provided in shopping centers, leisure centers, hotels etc. on a temporary basis.  In drop-in services the children are cared for over a period of not more than two hours.
CHILDMINDING – HOMEBASED CARE *
This type of care is by those who care for children in the minders own home.  Only those who care for four or more unrelated pre-school children are subject to the requirements of the Child Care (Pre-School Services) Regulations 2006.  Childminders who care for 3 children or less have no requirements in relation to minimim quality standards.
It is advised that parent should request that all childminders are Garda Vetted, have polices and procedures in place in relation to health and safety for their service and have references available for verification.
AFTERSCHOOL **
Age range 6 – 12 years. An out of school service is provided and takes responsibility for children when they are not in the school setting i.e. before school, after school and during school holidays. Out of school services should operate on the basis of an agreement between parents/carers and staff with on-going structured links with local schools.
* Covered by Pre-School Regulations