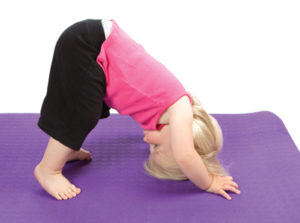 The Training & Employment Childcare (TEC) Programmes are administered by the Department of Children & Youth Affairs. The objectives of the Programmes are to support parents on eligible training programmes and eligible categories of parents returning to work, by providing access to subsidised childcare places. The allocation of childcare places under the Programme is managed by the Department, via the City and County Childcare Committees (CCCs) and local childcare service providers. Payments for TEC places are made to services by Pobal, based on information supplied by the Department. 
The TEC Programmes are:
Childcare Education and Training Support (CETS)
The CETS Programme provides access to childcare for parents eligible for childcare support attending certain Education and Training Boards (ETB) and Solas programmes.
There are about 2,500 places in total available nationally at any one time under CETS. Places can be full-time, part-time, afterschool only or afterschool with pick up places.
After-School Child Care (ASCC)
The ASCC is administered on behalf of the Department of Social Protection (DSP) and provides afterschool care for primary school children for certain categories of working parents and parents on DSP employment programmes (not including Community Employment).
Community Employment Childcare (CEC)
The CEC is administered on behalf of the Department of Social Protection (DSP) and provides childcare for  children of parents who are participating on Community Employment schemes.
For full details of the terms and conditions of this and other childcare funding programmes please read DCYA Childcare Programmes Guide or
An Easy Guide to Childcare Programmes 2018 -2019
How Do I Book a TEC Place? 
If you are a parent and are eligible for TEC prgrammes please contact an early years provider in the CETS/ASCC/CEC Scheme to let them know you would like to book a childcare place for your child.
Places are subject to availability. You must have a letter to confirm you are entitled to a place under one of these programmes. Either your college, CE Supervisor or the Dept. of Social Protection will give you this letter depending on which programme you are eligible for. You present this letter to a particpating TEC early years service to book a place.
The early years provider will forward us a copy of your TEC letter for processing. Once a TEC programmes place is approved the provider will contact you to let you know. The place will be subsidised and normally you will have to pay a weekly fee also to the early years service.
As an Early Years Provider how do I join the TEC Programmes?
Applications to join the TEC programme scheme from September 2018 are now closed. Applications are generally open in Summer of each year.
Already have a TEC contract?
If you already have a TEC contract please complete your TEC Fee Policy online via your PIP account. Having a CCC approved Fee Payment Policy in place will be used as confirmation that you wish to continue in the programme.